Bibliography of surgery and medicine of the Great War
This link will take you to a comprehensive bibliography of medicine and surgery of the Great War. To continue, click here. Otherwise, select another link in the sidebar to resume your exploration of this site.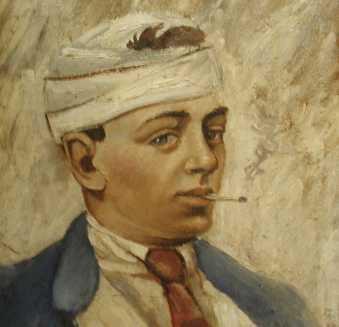 "Hospital Blues"
(from the collection of David Cohen)
The bibliography owes a great deal to a number of contributors, who are acknowledged in the text.
Updated 1st April 2017