Sir Harold Gillies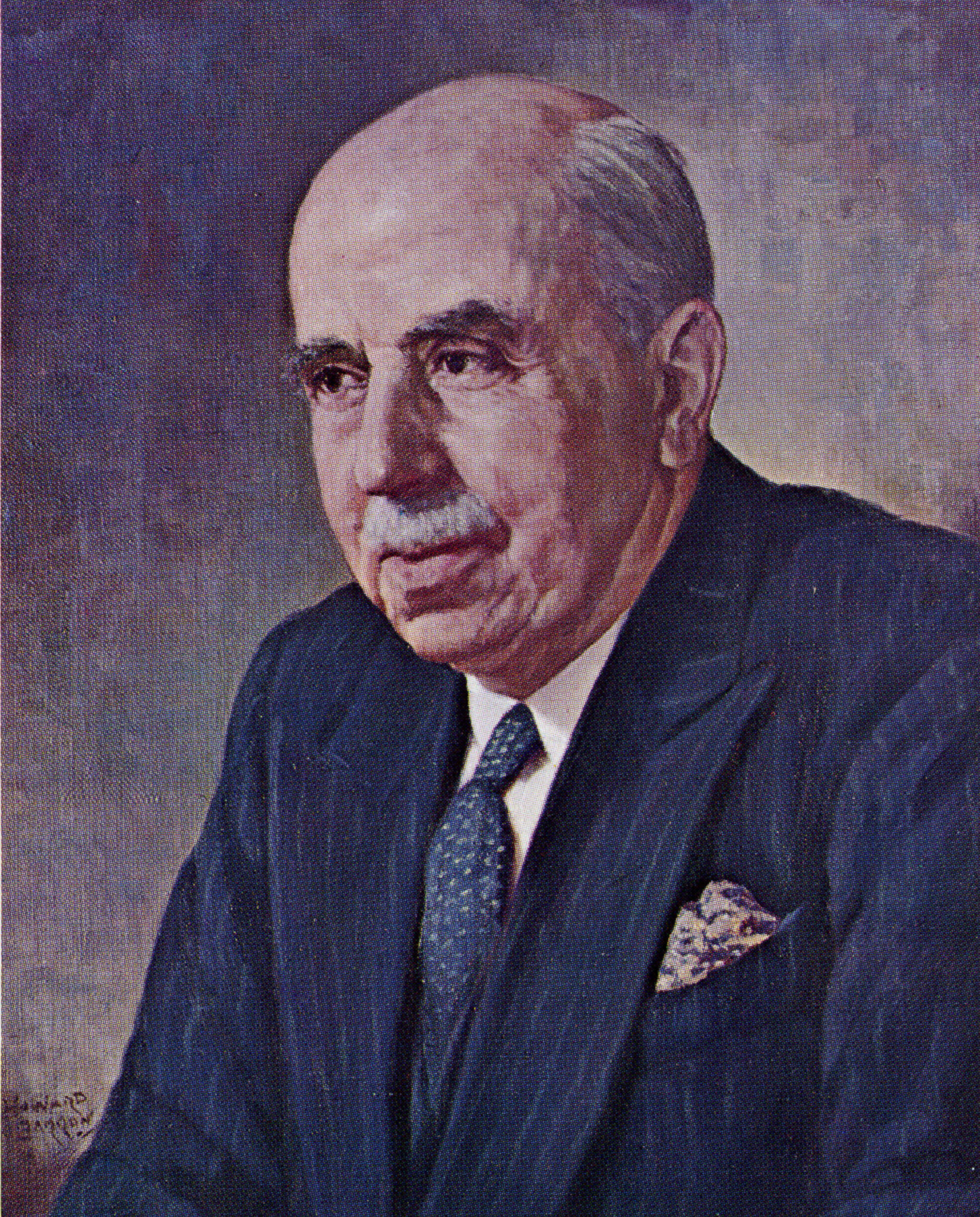 Gillies by Negus, painted from a photograph in 1966
Born in Dunedin, New Zealand into a large family in 1882, Harold Gillies was to become known as the father of plastic surgery. He was prodigiously gifted as a boy, not only excelling in academic subjects but also being a noted sportsman and violinist. His remarkable golfing ability was unimpaired by a stiff elbow.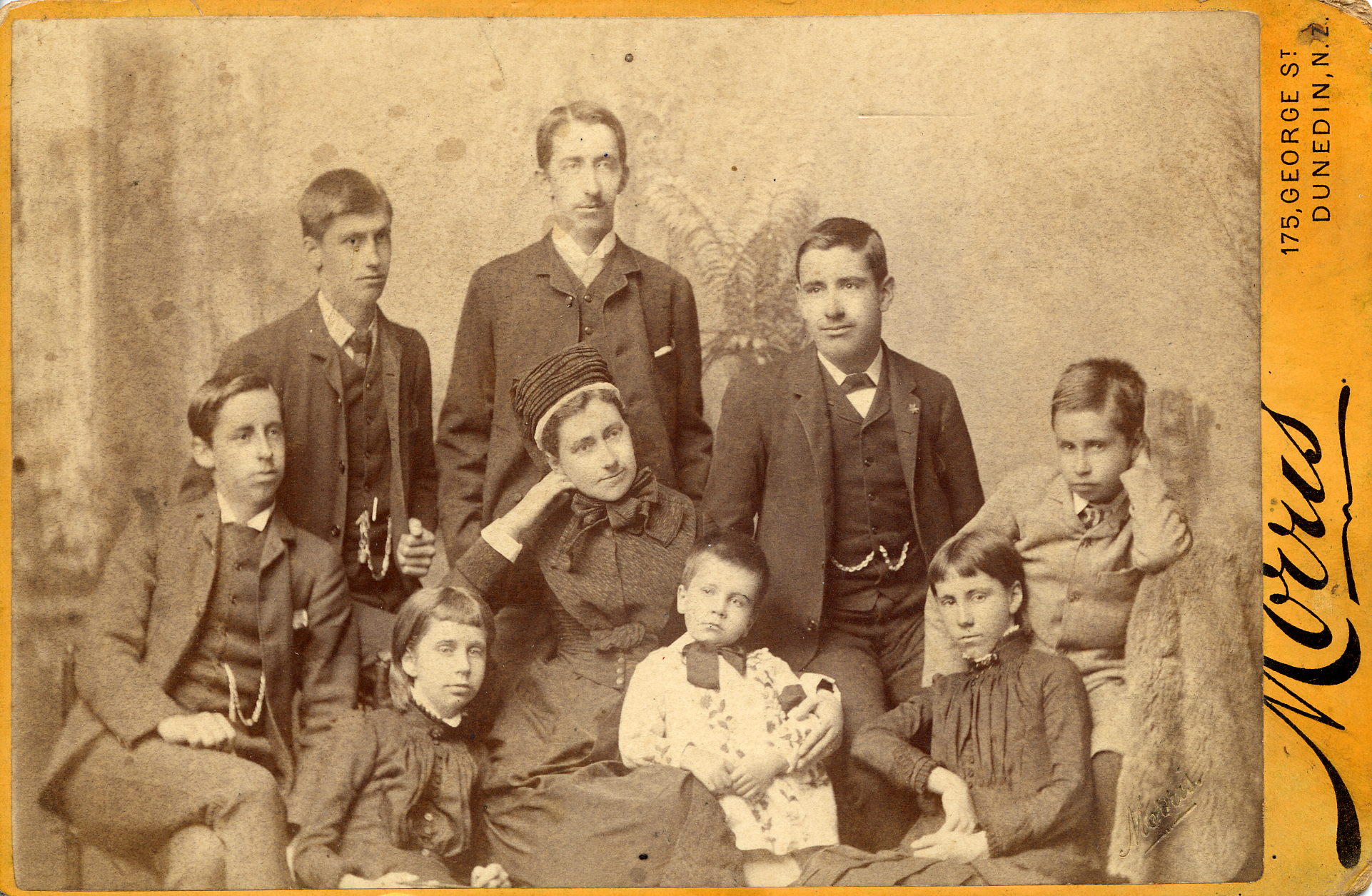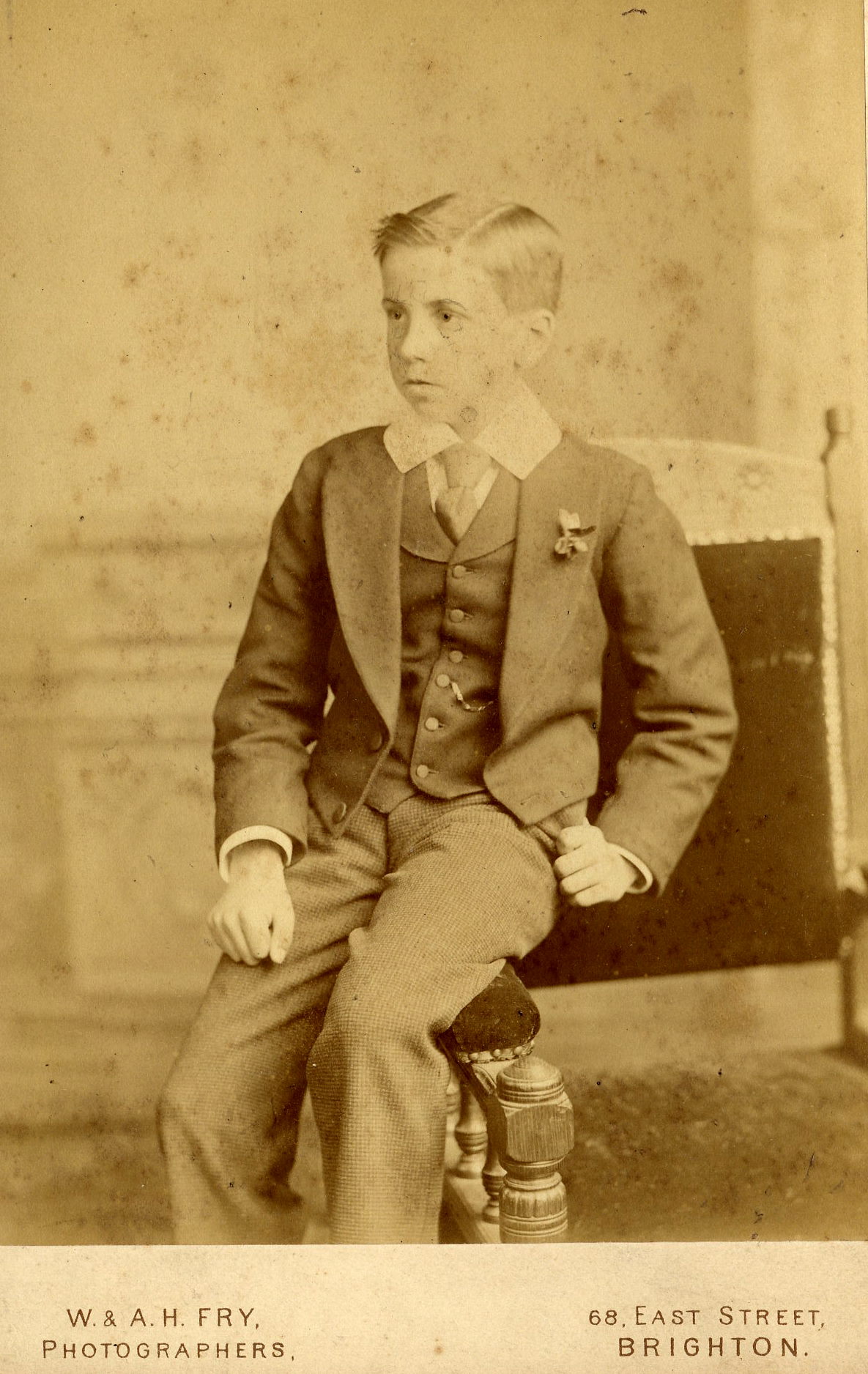 The Gillies family (HDG far right) and portrait aged about 8
He undertook his medical education at Gonville and Caius College, Cambridge, where he represented both the college and the University at rowing, and was in the winning Blue boat in 1904. At Cambridge his propensity for practical joking became apparent - a trait which was to amuse and upset friends and colleagues throughout his life. After qualification he gained his FRCS and decided to specialise in ear,nose and throat surgery, being attached to the noted Bart's surgeon Sir Milsom Rees. He was not the most diligent of workers, however, being easily distracted by the possibility of a golf match. Most notably he upset Dame Nellie Melba, the opera singer, whose appointment he forgot.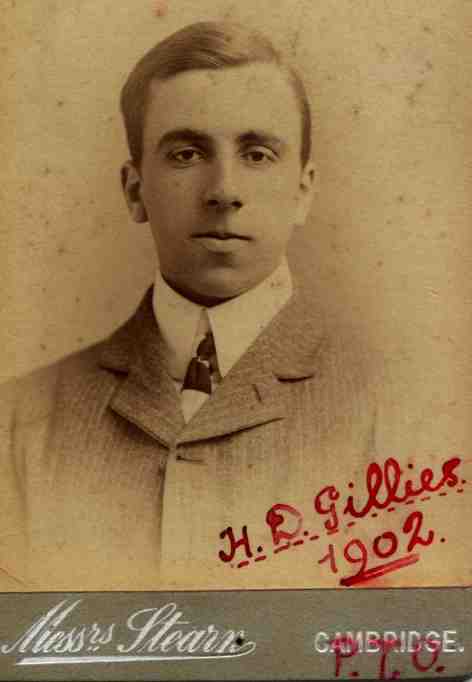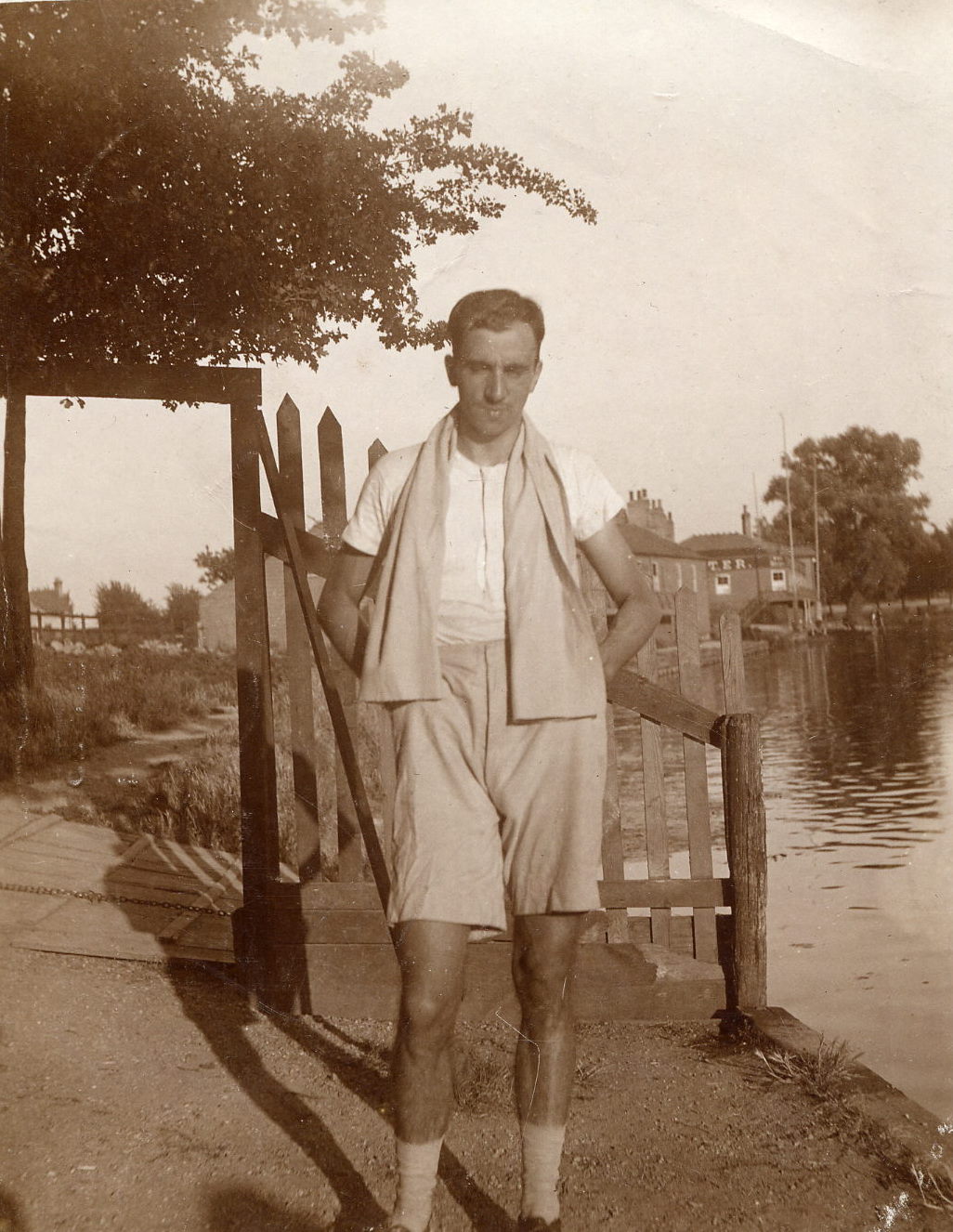 Gillies at Cambridge
Attached to the RAMC in 1915 he undertook some general surgical work but encountered a number of cases of facial injury, particularly when he was posted to Boulogne to work alongside the French-American dentist Auguste Charles Valadier. Realising that the numbers of facial injuries would only increase, he succeeded in persuading the army's surgical branch to develop a dedicated ward at the Cambride Military Hospital, Aldershot, bringing together a small team of surgeons, dentists, anaesthetists and others. When in 1916 the ward was clearly inadequate to meet demand he helped plan the facial injury hospital at Sidcup, where he was to develop a large and international service, with separate units for British, Canadian, Australian and New Zealand patients. By 1925, when the hospital finally closed its doors to facial injury patients, well over 5000 patients had passed through Sidcup.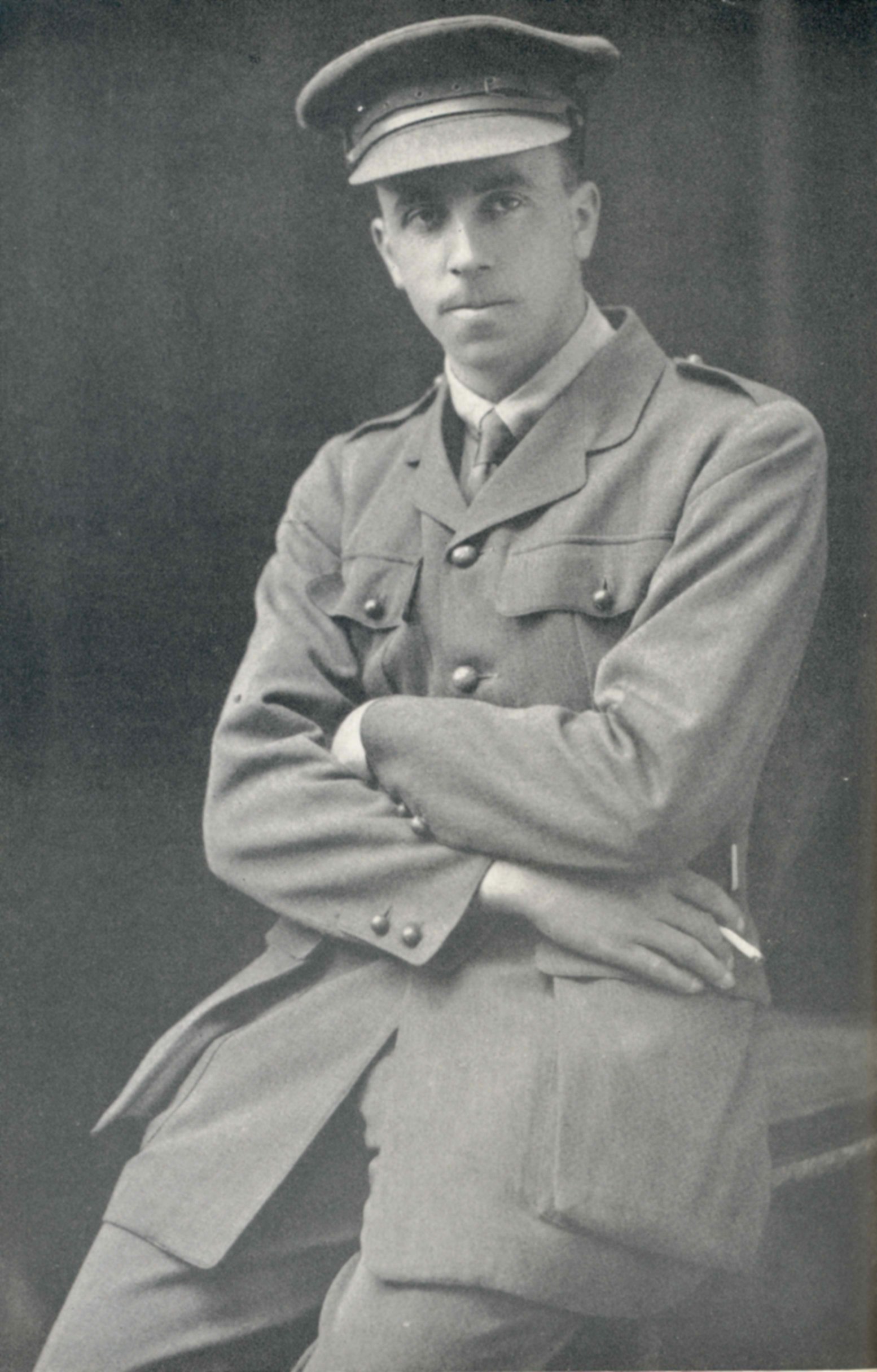 Gillies in 1915
Gillies systematised plastic surgery, in techniques, record keeping, multidiciplinary management and rehabilitation and it is apparent that most men who showed any signs of psychological trauma owed this more to their war experience than to their disfigurement. Not only were reconstructive procedures far superior to anything offered on the continent, but also the patient management (including giving patients copies of serial photographs to take home) and rehabilitation were aided by the perr support network that inevitably developed in a large hospital with frequent re-attendances. men who were at a more advanced stage could reassure those just arriving, and by showing their photographs could give the new men great hope.
In 1920 Gillies produced his magnum opus, "Plastic Surgery of the Face" based on his wartime experience. Thereafter he was one of only two Sidcup surgeons not to return to their original specialty; the other was Thomas Pomfret Kilner. Gillies continued at St Bartholomew's, operating at St Andrew's Hospital, Dollis Hill and consulting in Harley Street, where he was joined in the late 1920s by Rainsford Mowlem and Archibald McIndoe, both also New Zealanders. Having received a CBE after the war he was knighted in 1930. In 1938, with the prospect of another war looming, Gillies and his old oral surgery colleague, William Kelsey Fry, were tasked with planning a new military plastic surgery service. realising that Sidcup lay under the potential route of bombers attacking London they agreed to disperse the service. Gillies went to Basingstoke, taking over Rooksdown House at Park Prewett Hospital; McIndoe set up at East Grinstead; Mowlem at St Alban's Hospital and Kilner at Stoke Mandeville. Of the four, McIndoe became the best known, teating the "glamour boys" of the Royal Air Force and developing a masterful public relations campaign. Gillies, perhaps feeling that his place in the surgical pantheon was secure, operated on mainly army and civilian casualties.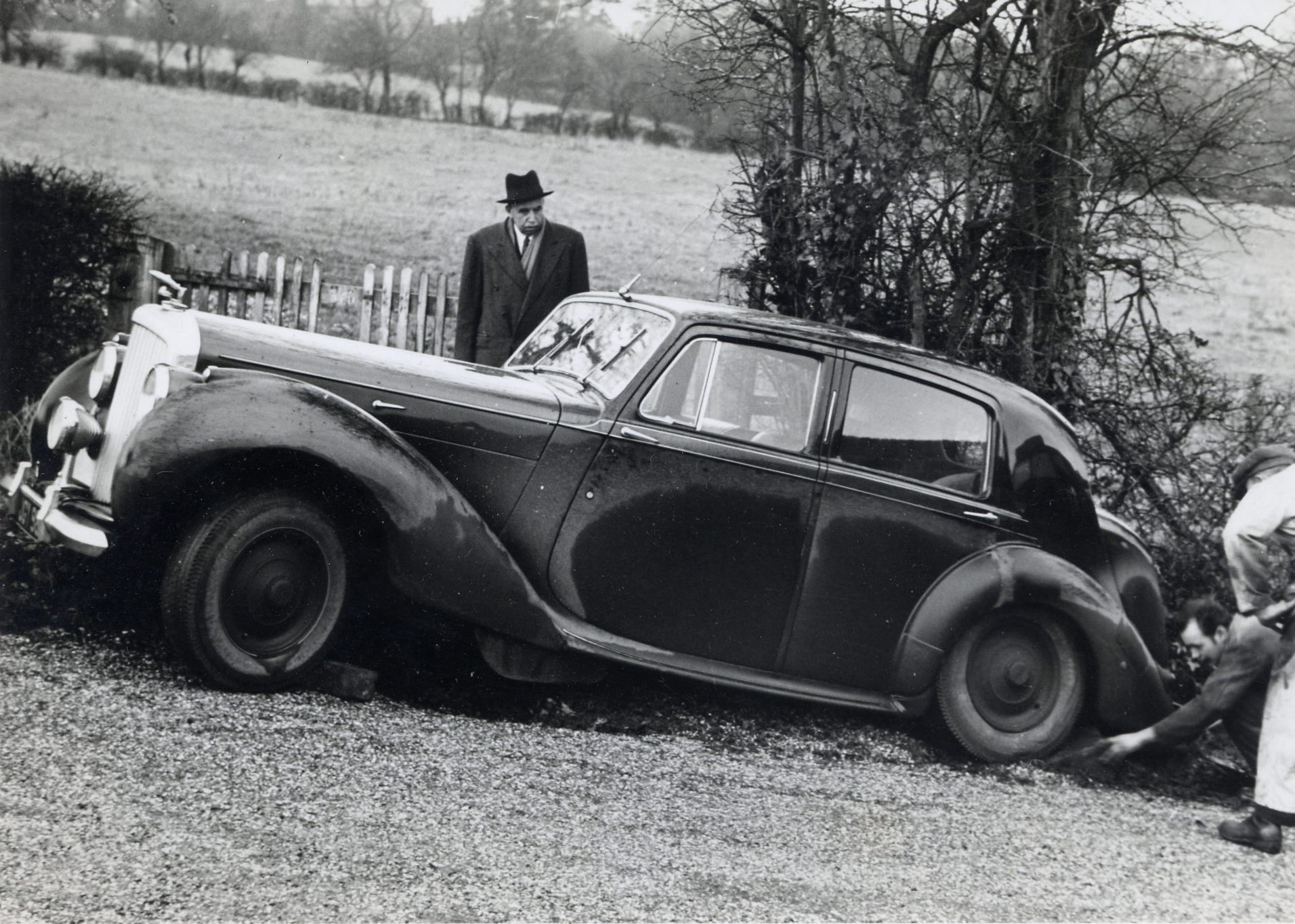 Gillies near Rooksdown, looking on as his Bentley is dug out of the mud on a hill
Gillies was 63 when the war ended, but continued to work in private practice until his death in 1960. He undertook many teaching visits across the world, especally to India, and in 1957 published his second major work "Principles and Art of Plastic Surgery" in conjunction with a young American surgeon, Ralph Millard (indeed Millard wrote much of the book, finding it difficult to distract Gillies from going fishing). He wound down his clinical work somewhat, but continued to play golf, and also turned his hand to art, holding several exhibitions of his landscapes at Foyles Art Gallery in London. Up to the end he continued to irritate family and friends with his practical jokes, notably demonstrating his patent coathanger by taking off his trousers to the consternation of dinner guests (he had a second pair on underneath). He also conducted a spirited, if silly correspondence with the Superintendent of the Royal Parks over a harebrained scheme to stock the Serpentine in Hyde Park with salmon, thereby generating an income from licences.
Gillies was the first to perform female to male gender reassignment surgery, in 1946. A reappraisal of historical data suggests also that he, and not the Ukrainian surgeon Bogoraz (see Bamji & Taub, Phalloplasty and the tube pedicle: a chronological re-evaluation - European Journal of Plastic Surgery, https://doi.org/10.1007/s00238-019-01539-5).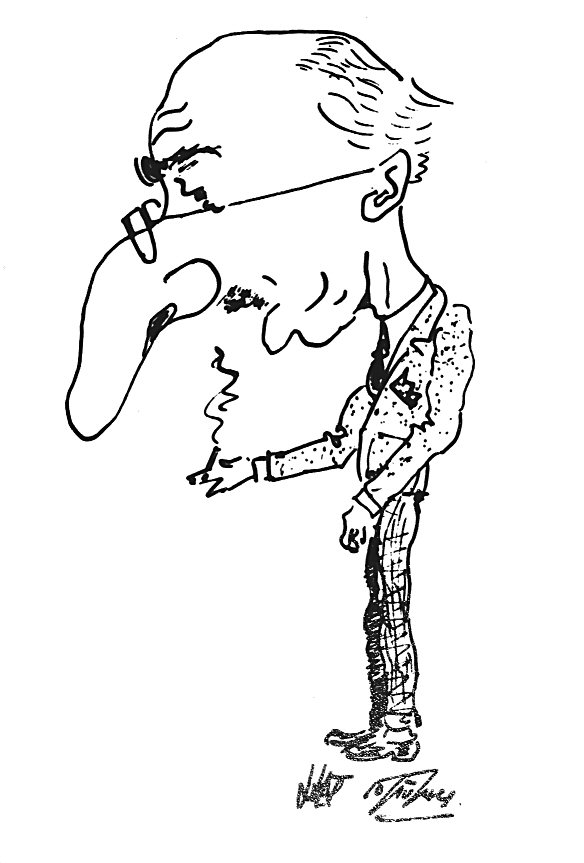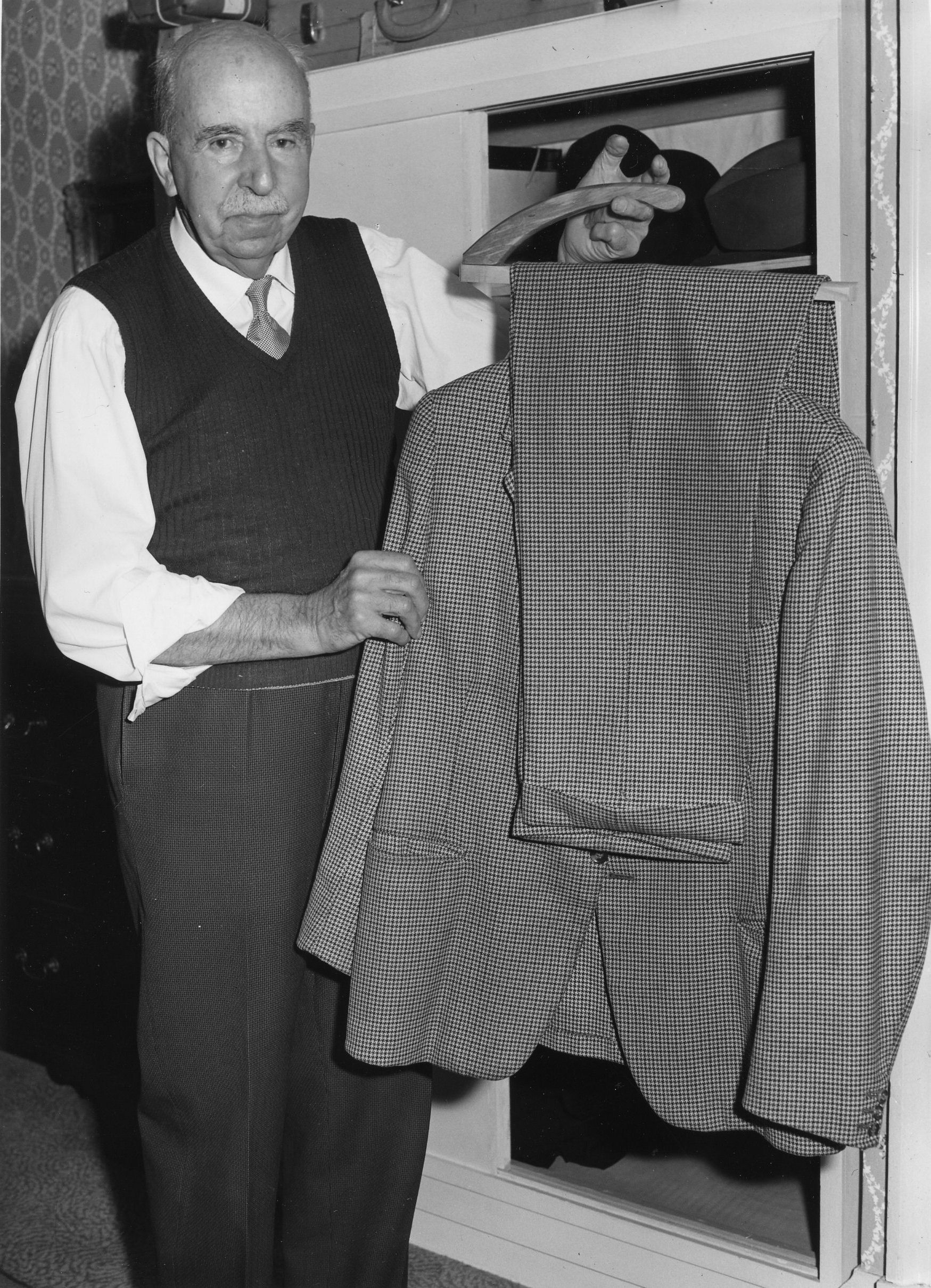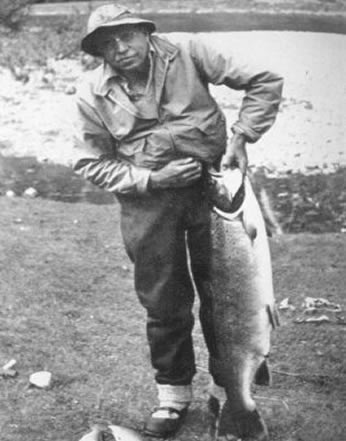 Cartoon by John Barron; demonstrating the patent coathanger; a successful fishing trip
Harold Gillies was one of those infuriating people who was good at everything he did. However he was always prepared to learn lessons and admit mistakes. His surgical principles are sensible and have stood the test of time. For a fuller summary of these, and a bibliography of his published papers, download my article from the journal "Trauma" by following this link.
Andrew Bamji
Updated 23rd January 2020